SALON SERVICES

Hair Care Services
"Your hair is your crowning glory"
At Mirrors, we take immense pride in transforming people. Our hair experts offer the perfect solutions for your daily style goals, hair issues, and queries regarding hair color and styling. A day at work for us involves taking transforming your hair from ordinary – to remarkable. Walk out of Mirrors with renewed confidence because your hair will complement your style and persona, become an essential trait. Be ready to inspire awe and envy in equal measure.
How does Mirrors achieve that level of excellence?
Several factors work in unison to make Mirrors different from others, helping it achieving a true style appreciated by connoisseurs.
Well-trained staff: Critical to everything that Mirrors seeks to achieve for its clients, Team Mirrors not only defines what stunning hair looks like today, but what it will look in the future too. Trained by industry experts at the best training schools, stylists at Mirrors are a 'cut' above everyone else.
Facilities: Every effort of stylists bears fruit because of the cutting-edge facilities and modern tools that support their craft, and help them send clients their true style potential.
Products: As a matter of principle, we employ only the best of products from some of the leading brands to create that perfect shine which comes from enhanced condition and health of hair. Products are carefully selected based on hair's look, feel smell and texture – all to strengthen it and make it look beautiful and lush.
Reputation: Mirrors have earned a reputation of incredible finesse in hair cutting, styling, and coloring. Be it straight, edgy, curly, long or short, the dedicated team of hair professionals ensures that the hottest global trends are in vogue at Mirrors.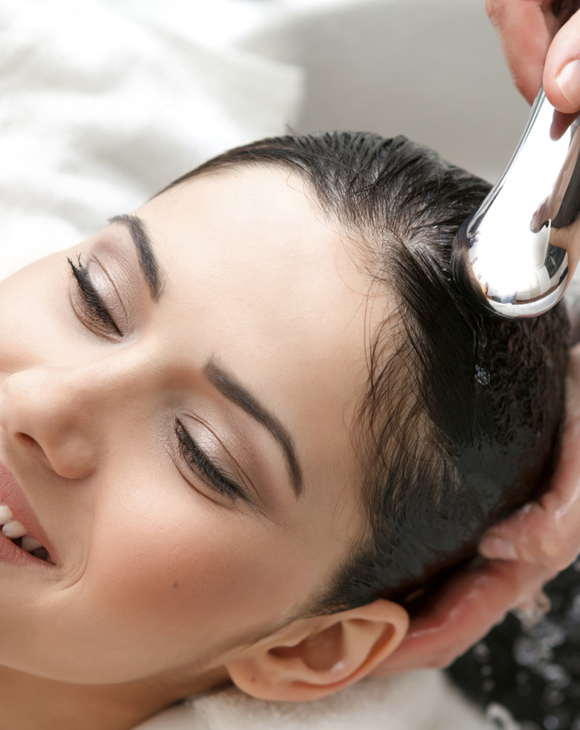 Skin Care
Mirrors offers a wide range of skin care treatments for women, men and teens, meeting their diverse needs. At Mirrors, we specialize in user-friendly, scientific skin care which makes use of the best skin care products from across the globe along with the latest skin care discoveries – forming an award winning service bouquet.
A leading team of experts analyse the skin type and offer specialty facial treatments utilizing state-of-the-art skin care equipment and technology. Be it oily/acne-prone, clogged, sensitive, dehydrated, aging, vigorous or delicate skin, specialized estheticians at Mirrors offer services you need for the health and beauty of your skin – all in a luxurious setting. An assortment of beauty packs, special techniques for various skin therapies and a host of special world class certified materials are specifically chosen to achieve skin care goals in maximum comfort. In circumstances where special skin and hair therapies are required in-house dermatologists render specialized services.
Body Care
Walk in to our ever so bliss-inspiring Spa and Salon and you will exactly know why your body is the temple of life. Pamper yourself with moments that invigorate, fulfill and bring balance to mind, body and spirit. An expansive range of body care treatments like Massage Therapies, Slimming Body Wraps, Waxing, Relaxing Foot Treatments and many more traditional body care approaches awaits you in a warm and inviting atmosphere to relax in.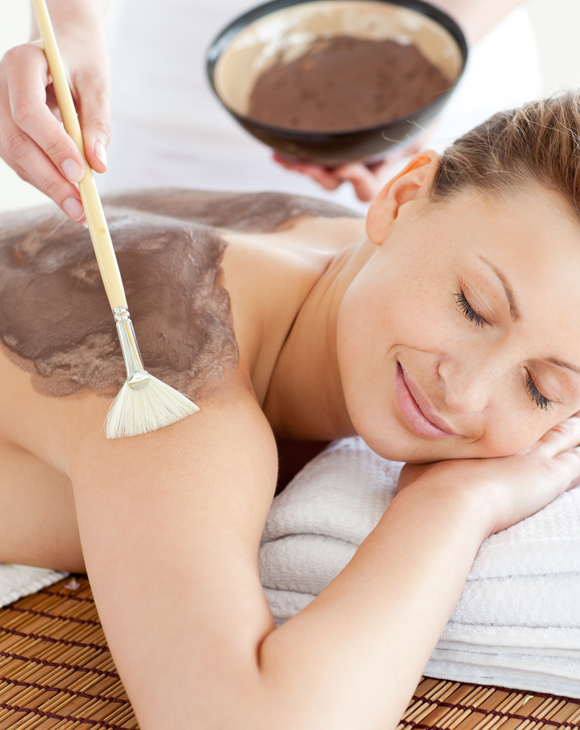 Body Waxing
When you come to Mirrors, be rest assured that the waxing experience will be one of the smoothest, getting you ready with glowing, silken smooth skin. Wax used at Mirrors is extracted from flower and fruit, and is extremely skin-friendly. Staff at Mirrors are highly trained and considered to be experts in the field – you couldn't be in better hands. Bid goodbye to callous ripping or tearing, because waxing at Mirrors is almost painless because of the optimum warm temperature at which the wax is applied, thus exfoliating and making it easy to peel off. What's more, the wax comprises of vitamins that your skin relishes to look healthy and beaming. Waxing is carried out in the most hygienic of conditions, and by using only disposable materials. Impeccable treatment rooms ensure privacy and comfort of clients.
Brands We Trust
RICA
https://www.ricagroup.com/
BIOSOFT
https://www.biosoftonline.com/
Some of our popular waxing flavours are Green Apple, Orange, White Chocolate, Dark Chocolate, Banana, Wine etc.
Make-up Services
A combined man years of 40 years in wedding make-up and hair, fashion and photographic make-up, corporate make-up make the Mirrors Make-up team one of best in the industry. Discover the difference a make-up specialist or a special hair-dresser can do to an occasion where you are required to dazzle. Our make-up artistes are regularly trained by the best in the field of make-up and aesthetic artistry
Bridal Make-up at Mirrors – Create an impression that lasts a lifetime
It is an honour for Mirrors to make your life's most important moment more beautiful and jubilant. Trained by award winning make-up professionals Cherag Bambboat and Bharat & Dorris, Team Mirrors is ready to transform the entire bridal make-up scene in Hyderabad.
Team Mirrors also specializes in Fusion Bridal Make-up which fuses the best of Western and Indian looks. The process begins with a personal interaction with the bride, thoroughly understanding what she wants. Topics discussed could range from make-up, hair, draping to location and temperature at the venue. Based on the skin type, and the attire and personality of the bride, a make-up plan is worked out. Special focus is on the most refined updo hairstyles that will accentuate the bride on the most important day of her life. Be it Sleek, Twisted High Buns, Braided Chignon, Teased Bouffant, Swirling Low Chignon or Off Center Chignons, there's inspiration galore for the brides at Mirrors.
Products are selected from a mix of trusted brands such as Kryolan, MAC, Bobby Brown, Make-up Studio and others.
Cherag Bambboat
A make-up veteran of 15 years, Cherag Bambboat is one of the biggest names in Bollywood and Indian fashion scene
Has worked with the likes of Lady Gaga, Katrina Kaif, Anushka Sharma, Kangana Ranaut, Sunny Leone, Ishaa Koppikar, Sushmita Sen, Lakshmi Manchu, and many others
Trained under the personal supervision of legendary make-up artist Mickey Contractor
Bharat & Dorris
25 years in the profession, make-up artist & hair stylist
Have done numerous covers for fashion, films and lifestyle magazines like Femina, Gladrags, Film fare, Stardust, Cine Blitz, Vogue, Cosmopolitan, Elle, Femina and Verve for celebrities and film actress
Most favored make-up gurus for celebrities like Aishwarya Rai, Sushmita Sen, Rani Mukherjee, Lara Dutta, Priyanka Chopra, Shilpa Shetty, Juhi Chawla, Madhuri Dixit, Shridevi, Kajol, Urmila Matondkar and many others
Clientele also include celebrities like Maureen Wadia, Anu Dewan, Neeta Ambani, Gauri Khan, Jaya Bachchan, Yash Avanti Birla, Sheetal Mafatlal and many others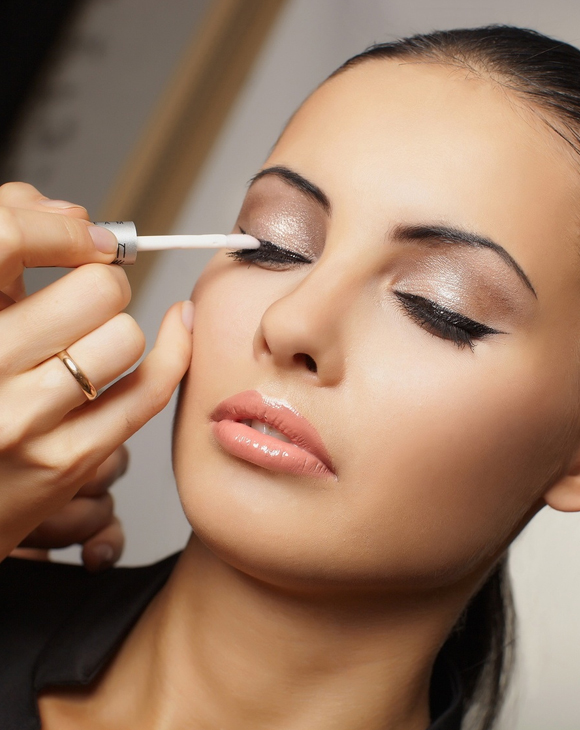 Manicures & Pedicures
The hand and toe nails are important parts of the body. Manicure and Pedicure carried out by well-trained specialists help maintain healthy nails, hydrates the hands, nails and cuticles, exfoliates skin, and provide respite to aches and pains caused by carpal tunnel, arthritis, and other extremities.
Mirrors is a full service terminus to indulge your hands and feet in an unbelievable experience using only the cleanest, advanced and most innovative techniques in luxury manicures, pedicures, acrylics and fills. Highly qualified technicians pamper you in a unique and hygienic atmosphere, state-of-the-art facilities. Equipment at Mirrors have been ergonomically designed keeping your comfort in mind. Backed by a bevy of medical professionals, medicated pedicure and manicures has over a period of time endeared Mirrors to a repeat clientele comprising of film actors, models etc.
Mirrors specially imports special products such as Spa Organic (from London), Eminence, White Elephant and popular Indian products such as Iraya.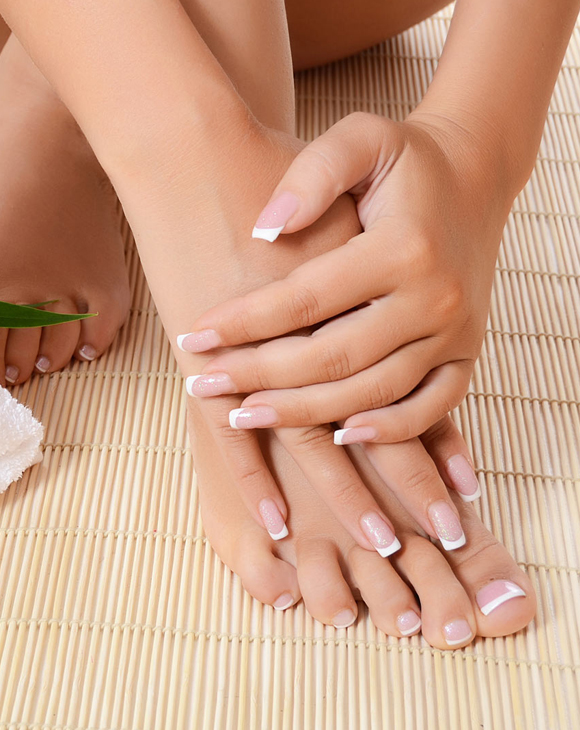 Tattoos
Tattooing has finally made the difficult journey towards being accepted as a form of artistic self-expression. Previously considered as a taboo, and an act of rebellion, Tattoos are becoming more common than ever. If you are interested in having a tattoo done, and are looking for an artist in Hyderabad, then Mirrors is your stop point. A full custom tattoo shop operates in the premises with loads of artwork to choose from. Piercing technologies are handled by medically trained people with complete aseptic precautions. Flip through cool designs and great deals and get your new identity.
GET IN TOUCH USING THE FORM BELOW
you can unsubscribe any time you want